How many colors you may ask? This is a 11-color index printing order. Was definitely a fun piece to create on Safety Orange colored hoodies.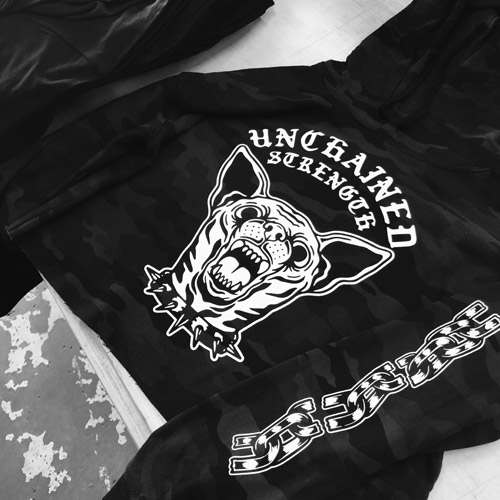 Black Camo is a new trend we're seeing come into the shop. Using the garments as your canvas is a great way to express your business. Fitness trainer, "Unchained Strength", went with a front print and sleeve chain print.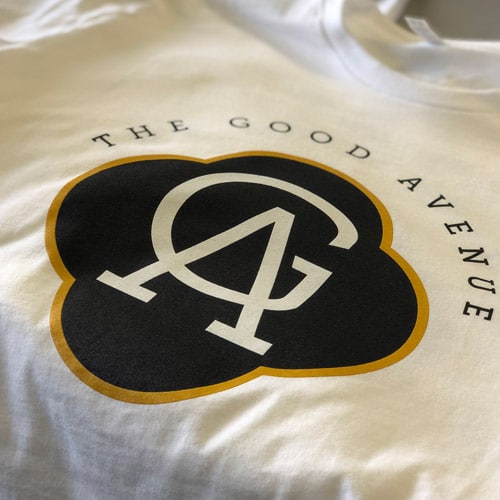 We love mixing custom colors! Client request a specific 'Mustard' color. Give us a Pantone color and we'll match it. So don't hesitate to let us know that specific 'Red' or 'Green' you want to use.
2511 W. La Palma Ave. Unit H
Anaheim, CA 92801 USA