What is water Based and discharge printing?
Water-Based and Discharge printing is a specialty method of printing onto garments. While plastisol is the most commonly used print method throughout all garment printing, new technology has allowed to introduce specialty inks for Screen Printing.
To be clear, water-based and discharge printing are similar but yet different. Water-based printing is normally used for lighter colored garments, such as whites, light blues, yellows, pastels etc., while on the other hand, discharge printing, is used on dark colored garments, such as black, navy, maroon, purple and so forth.
How is water-based printing different from plastisol printing?
Water-based printing is a special ink that gets absorbed by the fabric, rather than sitting on top like plastisol printing. So when the final product is complete, it feels like nothing is there! It's soft and breathable. That is what makes water-based printing special and different.
Softer Feel
Easily Breathable
Eco-Friendly
Almost feels like nothing is there!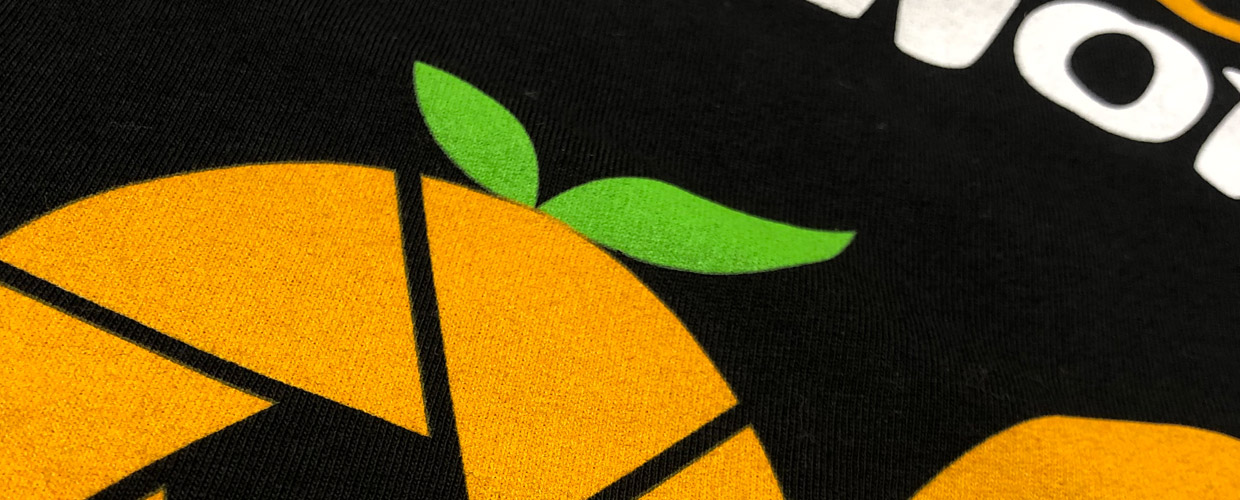 As mentioned earlier, discharge printing is used when printing on dark garments. It's still water-based, but it contains a few more pigments that allow it to be on dark garments. It will still have the same super soft and lightweight finishing. With discharge printing, we still need to lay down an under-base, that would allow your colors to sit on and "pop". If you're going for that vintage/faded look, we can print onto the garment to achieve that result.
With this type of printing, can i use custom colors?
Of course! Now there are a few things to consider when using a Pantone Color. With water-based ink, the exact Pantone Color won't
be matched
like plastisol ink.
The reason why the color match isn't as accurate is due to garment dyes, tightness of fabric and amount of ink deposited
. We, of course, do our best to make sure we get as close as possible to the requested color. If it's required that you need that specific color, we may suggest a different printing style.
When should i use water based printing?
Although it may cost a bit more to get done, it's worth it. Now, it all depends on how your audience and how your audience plans on using your garments. For example, if you're in the fitness industry, you might want to go with water-based and discharge, due to the fact that when working out, you don't want them feeling a heavy print on their sweaty t-shirt. On the other hand, if you're a clothing brand that is geared more towards the skate community, it's more common to have that "street" feel.
While water-based and discharge printing is a great method, you should consider your target audience and how they plan on using your garments. Spending the few extra cents for that different feel and experience, may be worth doing. If you're unsure on how it would feel, ask your printer to see if they can show you any previous work that involves water-based printing, so you know what to expect.